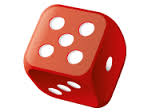 Flynytt anmelder:
"Fornøyelig lesing om norsk flypioner"

Tittelen på boken «Alf Gunnestad – flypioner», indi­kerer at det er snakk om en pioner innen luftfarten. En (fly)pioner er jo synonymt med banebryter, fore­gangsperson og nybygger. Og alle tre synonymer pas­ser til Alf Gunnestad. Han var en banebryter innen postflyvninger, en foregangsperson i flymiljøet og en nybygger i flysikring etter den andre verdenskrigen. I 1962 sa Georg Bull om Alf:  "Uten tvil har Alf Gunnestad gjort en eneståen­de pionerinnsats for norsk flyvning gjennom en lang rekke år. Han kan med rette benevnes som privatflyverens store venn og støtte. Flyvere i Norge er ham en stor takk skyld."
Det er en spennende vei vi skal begi oss inn på. Alf var en av de første postflyverne, han var med på å starte to flyselskaper, fløy i Antarktis, var med på en grusom opplevelse rundt New Foundland og fløy for Widerøe's Flyveselskap og Det Norske Luftfartsel­skap, Fred. Olsen & Bergenske. I sistnevnte flyselskap var det egentlig marineflyvere som dominerte fly­korpset, men Alf var en av de få som hadde bakgrunn i Hærens Flyvevåpen. I 1938 flyttet han til Sola Luft­havn ved Stavanger og jobbet for DNL som flygeleder. Året etter flyttet han tilbake til Oslo til nyopprettet stilling som flygeleder på den nyåpnete Fornebu luft­havn.
Etter krigen fortsatte han i Luftfartsdirektora­tet. Hans engasjement i flymiljøet rundt Kilen (Lillø­kilen) har også vært banebrytende. Han fløy helt frem til han var i en høy alder, fløy i mer enn tre hundre forskjellige fly og hadde mer enn 14 000 flytimer i sin loggbok. Antall opplærte elever var nesten 200.
Bokanmeldelser:
Flynytt nr. 4/2017
Nettavisen "Hadeland" – 23. august 2017
Flyhistorie Nr. 45 – Sjelden og fin biografi
Svensk Flyghistorisk Tidskrift nr. 6-2017
ENGLISH: This is the story about the Norwegian pilot Alf Gunnestad from Våle (province of Vestfold). He was one of the pioners in Norwegian aviation and by 1977 he had achieved more than 14,000 flying hours on at least 300 different aircraft. In 1924, he was trained at the Hærens Flyveskole (Army Air Corp's Training School) at Kjeller and obtained in 1929 his civil flying certificate. He crashed with his first purchased aircraft, but soon got a new one: an Avro Avian IV, N-38.
In the Summer of 1930 he flew on the international air mail night service from Norway to Sweden and Denmark, where he achieved great regularity. He participated in air races, air shows and many pupils made their first flight with Alf at the controls. In a Lockheed Vega, he and his friend Thor Bernhoft made a direct flight from Oslo to Lympne near London and back. After that he participated on a whale expedition to the South Pole and discovered new land. A barrier was named after him. At the end of the 1930-ies, he flew in Junkers W 34, Bellanca, Waco's and many more type for the airlines Widerøe's Flyveselskap and Det Norske Luftfartselskap, Fred. Olsen & Bergenske. In 1938, he changed profession and became station manager at Sola Airport near Stavanger for DNL. A year later, he became the first air controller at the new Fornebu Airport near Oslo. After World War Two, he returned to the control tower at Fornebu and became later became area manager. Until his retirement in 1969, he worked as area manager for the Flying Information Region (FIR) – Oslo.
In his spare time, he trained pupils at Oslo Flyklubb (Oslo Aero Club), who had its base at the Lilløkilen Seaplane Airport near Oslo Airport Fornebu. Lilløkilen was his "homebase" even more than his own home was. He died in 1987 at the age of 83. In his live aviation had a major place in his heart and this book is a tribute to him, to his life and what he stood for.
NOTE: This book has been written in the Norwegian language! Of course, you can enjoy the 220 photographs …