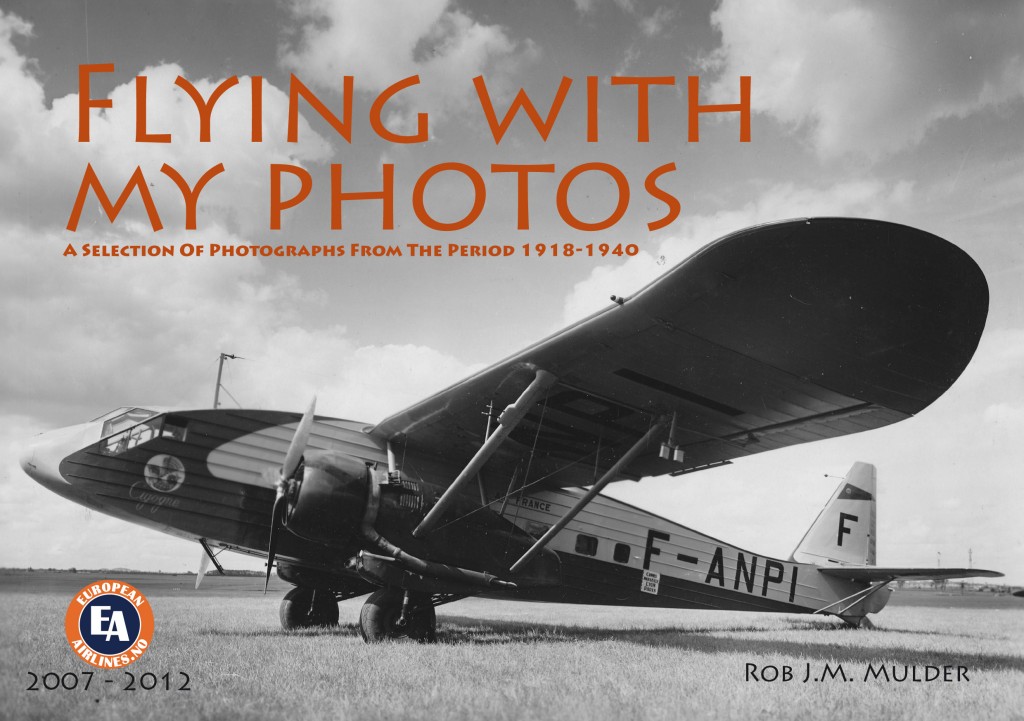 Well, it is about time to announce a very special book.
On February 3, 2012 the company European Airlines Rob Mulder celebrated its fifth birthday! A jubilee. For this occasion we published a small book with the catching title: "Flying With My Photos – A Selection Of Photographs From The Period 1918-1940". This is a book with only photographs of European airliners from the period 1918 to 1940.
76 pages with 63 beautiful photographs. To mention some: Caproni Ca.48, Breguet 14T2, Vickers Vimy Commercial, Fokker F.III, Junkers F 13, Farman F.190, Laté 28, De Havilland D.H.34, Handley Page W.8b, Dornier Merkur, Savoia Marchetti S.55, Caproni Ca.97, CAMS 53, Heinkel He 70, Bloch M.B.220, Koolhoven F.K.50, Short S.23, Dornier Do 26, De Havilland D.H.91 Albatross, Focke Wulf Fw 200 Condor, Caudron C.630 Simoun and many more.
The price of the book is Euro 7/NOK 50 + p.p. and payment through PayPal (rm (at) europeanairlines.no) or by sending a request to me through the contact page or to the mentioned e-mail. There is enough for everyone!
Information about the book:
Author: Rob J.M. Mulder
No. of pages: 76, English text
Photographs: 63
Format: 22.3 cm x 15.0 cm, softback
ISBN: 978-82-997371-5-9
Kind regards
EUROPEAN AIRLINES
Rob J. M. Mulder