1916
The war speeded up the development of aircraft as no other factor could. Airplanes of greater speed and reliability were built and put into use. One day, we were to see the speedy French "Spad" the foreign fighter plane shipped to Newport News for exhibition purposes. Carl Batts, who had taught Paul Culver to fly the land machine, was chosen to fly it and he looped and rolled at a rate we had never seen before. Those swift planes could fly 120 miles an hour and maneuver with lightning speed. They were armed with a machine gun rigidly mounted on the plane and synchronized to fire through the propeller, therefore capable of shooting only in the direction the plane was flying. It took skill to fly and fire at the same time. It was strictly individual, hand to hand combat, or rather, wing to wing aerial combat and a battle of wits and skillful flying in those early days. This from Edith Dodd Culver's TAILSPINS, A Story of Early Aviation Days
1936
Carl Batts lived at 433 Oak Avenue, Pasadena, California. This was about one mile from my home. As of 12-11-05, the house has disappeared and the property has become commercial.
This from The Early Birds of Aviation CHIRP
June, 1936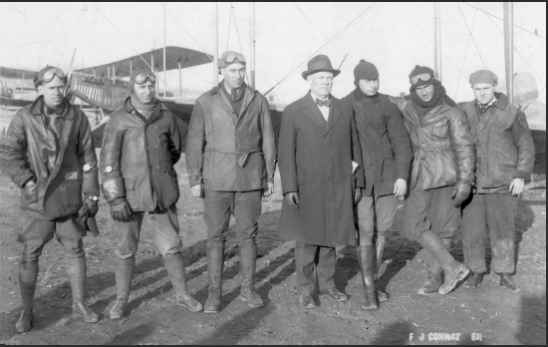 ATLANTIC COAST AERONAUTICAL STATION, 1916 Carl was an instructor at the station. You will find a very nice picture of him with the rest of the crew, as well as several stories of his activities. You can access the website by clicking on the title above
ONLINE RESOURCES If you search for "Carl Batts" +aviation, using the Google search engine, (12-11-05), you will find about 20 links, including several on this website. Perhaps the most helpful is the following.
MR BATTS FLIES IN NORWAY This fascinating article, which was written by Rob Mulder for his European Airlines.no website, tells of a unique and forgotten event in the career of this pioneer aviator:
"Behind this curious title lies the history of the American aviator Carl Truman Batts, (in Norway referred to as "Mr Batts"). He was in Scandinavia on behalf of the American Curtiss Company. In April 1919 he arrived in Bergen, Norway to fly one of the products of the Curtiss Company, the Curtiss MF Seagull. Here is the story of his stay in Norway."
You can access the story by clicking on the title above.
If time permits, I heartily suggest that you visit the homepage of the site, European Airlines.no, and take advantage of the many other features which are available, prominent among which is the story of Oliver A. Rosto: The First Norwegian to Fly?
Recomended reading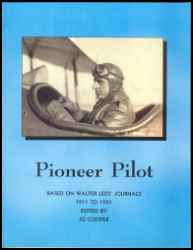 Past President of the Early Birds Carl T. Batts, who was born in 1892, on February 26, 1969, spent his last moments writing a letter in connection with Early Bird business. This letter finished, he turned to walk across the room and at that moment suffered a fatal heart attack. He is survived by his wife, Wanda, who was always with him at reunions and other Early Bird affairs. He was interred in the family plot at the Lodi, California Cemetery. A memorial service was held March 8, 1969 in the Pasadena Presbyterian Church with the Reverend Dr. Ganse Little officiating.
At the time he was elected President of The Early Birds, an account of his personal life and his accomplishments was published in CHIRP No. 72, December 1965
This from The Early Birds of Aviation CHIRP
January 1970, No. 76
Birthdate courtesy of Joe Gertler
Pioneer pilot